3D Juump Ace is way more than a simple 3D viewer. Discover how to import, modify and enrich metadata, via CSV files.
Data provided by Replic'Air.
Video tutorial in french language, with english subtitles.
6.1.2 - Metadata enrichment
Further the format, the Metadata originate from 3D files; they can be imported from CSV or FBX files.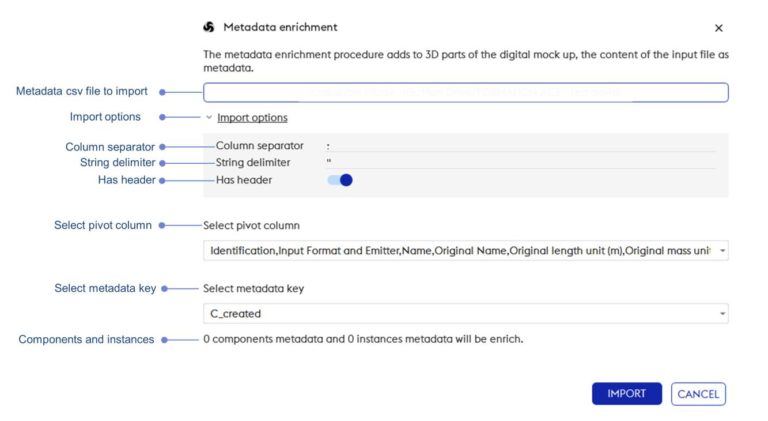 Tool box / Adding metadata
Metadata csv file to import: Name of the metadata csv file to import
Import options: for formatting the csv file
Select pivot column: to map with selected metadata key in 3D scene
Column separator: value separation character in the csv file
String delimiter: Chain delimiting character
Has header: if the first line of the csv file is the header. Ignores the first line of the csv, it is the name of the column.
Select metadata key: Choice of the key metadata to associate in the 3d file
Components and instances: Number of components and instances that will be enriched with metadata from CSV file