Turn raw CAD data into deliverables
Standalone multiformat and multifunction 3D CAD viewer for people who think a design software is oversized for their job.
Start your free full version for 14 days trial here!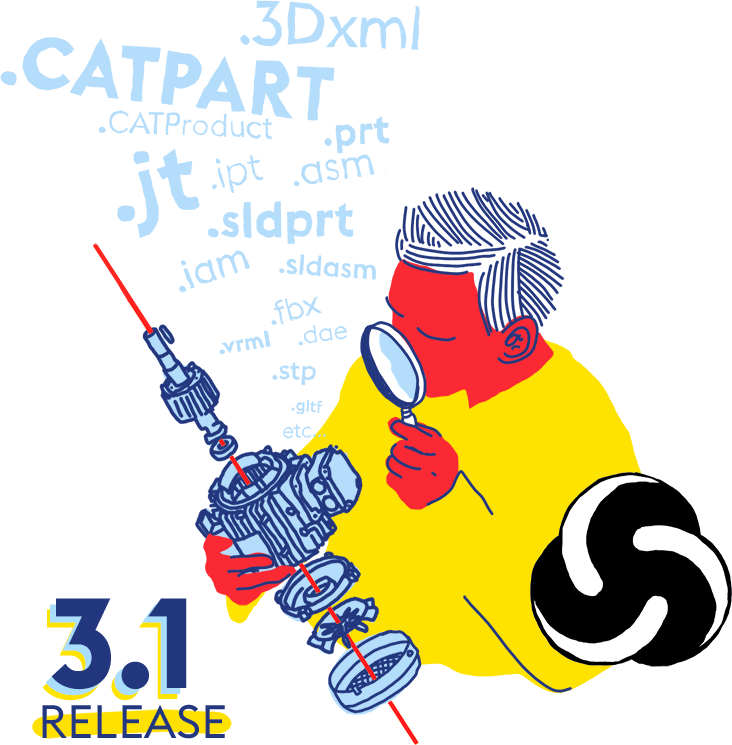 VISUALIZE ASSEMBLIES WITHOUT CAD LICENSES
#assembly #review #analysis #conversion
Open 3D files (CATIA, SolidWorks, Pro-E/Creo, NX, JT, IGES, STEP, Parasolid, 3DXML…) directly on your computer.
Analyze your files by hiding parts of the assembly or by creating different views. You can use cut plane or measure tools.
Share your files via 3D open formats (FBX, VRML, OBJ, STL, COLLADA, GLB, glTF2).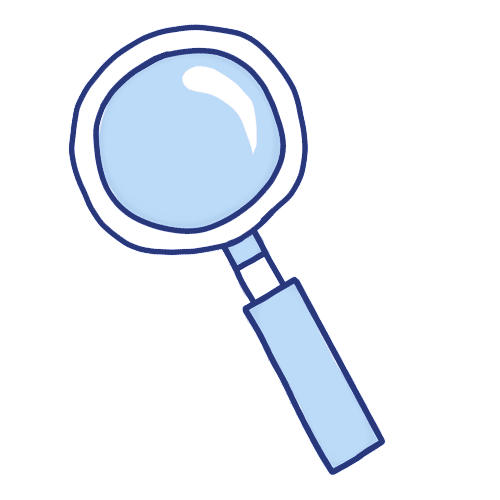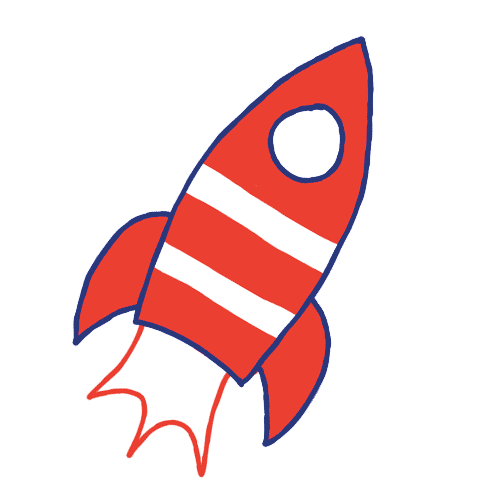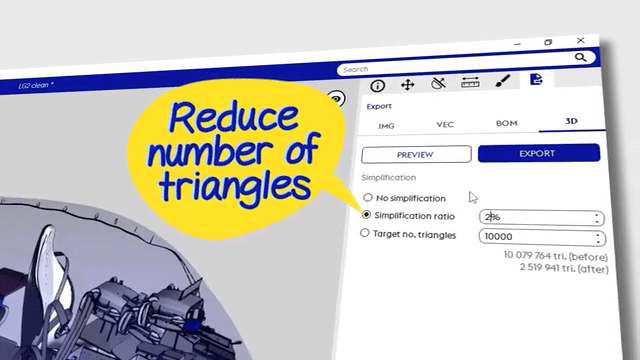 OPTIMIZE AND CONVERT CAD DATA EASILY​
#mesh #optimization #virtualreality #augmentedreality
Reduce the number of triangles in your 3D assembly while preserving their original visual quality.
Export the result to open file formats so as to integrate it into your usual platform (augmented reality, virtual reality, training, 3D printing…).
DELIVER TECHNICAL DOCUMENTATION MORE EFFICIENTLY
#2D #3D #illustration #sparepart #workinstructions
Analyze your systems and their subsystems.
Prepare 3D views to facilitate the work of illustrators (colorization, filtering, moving parts, tags…).
Provide the vector model of the final result: the illustrator will have a detailed and ordered vision of the expected operation and all the necessary elements for its realization.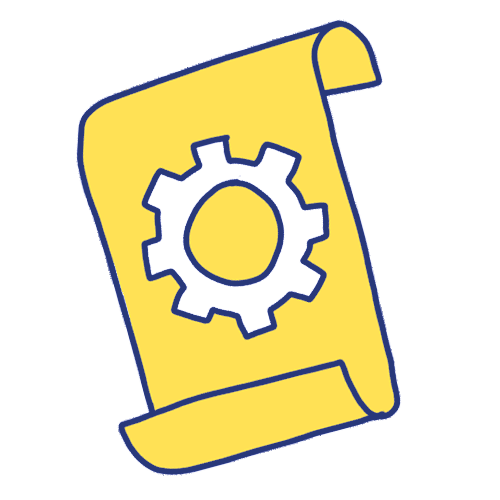 TAKE CONTROL OF YOUR 3D FILES TO MEET YOUR NEEDS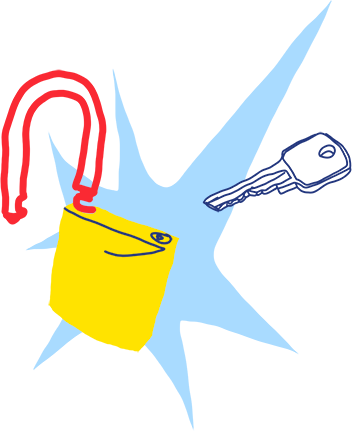 Whether you work on technical documentation, communication or business, you need to annotate or simplify your 3D assembly.
Product tree display
Cut plane editing
3D view management
3D parts visibility editing
3D simplification
Measurements creation
Orthographic / perspective projection modes setup
Materials editing
Parts manipulation
Tag creation …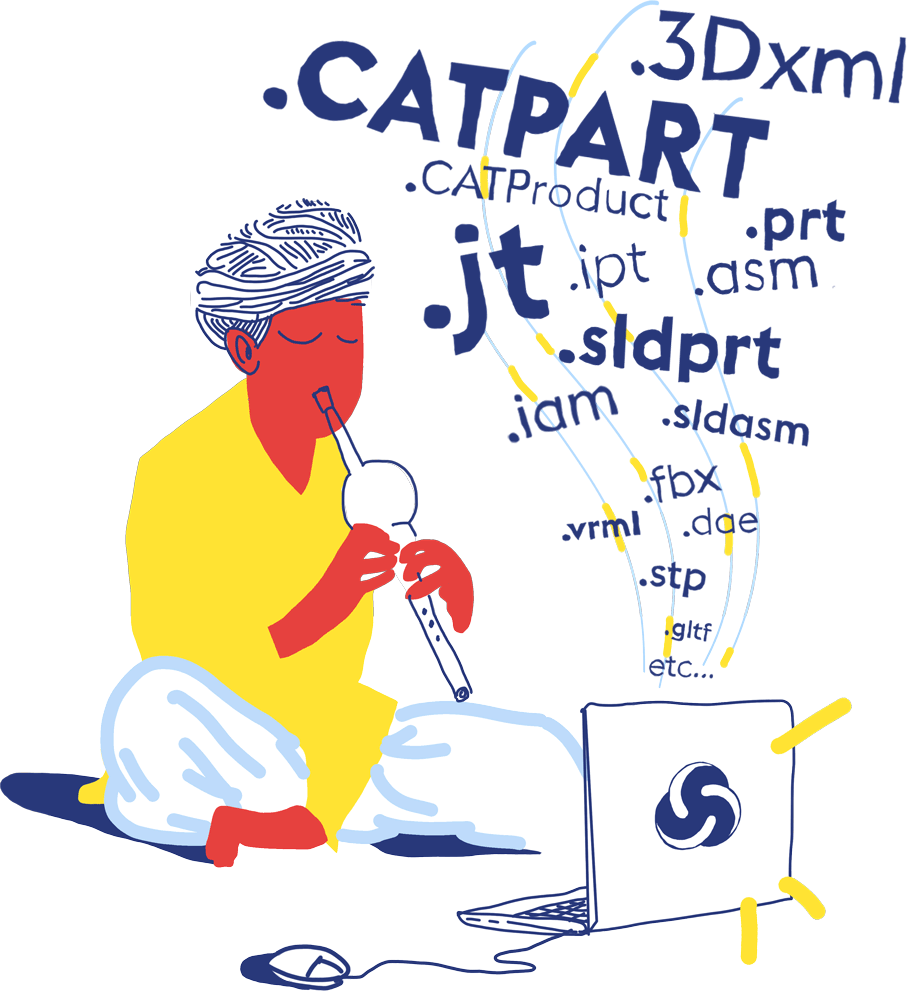 IMPORT AND CONVERT MOST 3D CAD FORMATS WITH A SINGLE SOFTWARE
Native CAD files: ACIS | ASC MEDUSA 3D | CADDS & CAMU | CATIA V4 | CATIA V5 | CATIA V6 | 3D EXPERIENCE | I-DEAS | INVENTOR | NX UNIGRAPHICS | PARASOLID XT-FORMAT | PROENGINEER | ROBCAD | SOLIDWORKS | STRAESSLE EUKLID | 3DXML | JT | STEP (AP203, AP214 and AP242) | VDA | IGES
Standard 3D Files: FBX | VRML | OBJ | STL | AUTODESK 3DS | COLLADA | GLB | glTF 2| RHINO 3D
Metadata: CSV
3D Files: FBX | GLB | glTF 2 | OBJ | VRML | STEP | JT | COLLADA | STL | SAT | CGR
2D Files: (Bitmap & Vector): PNG | JPEG | TIFF | SVG | DXF
Metadata: CSV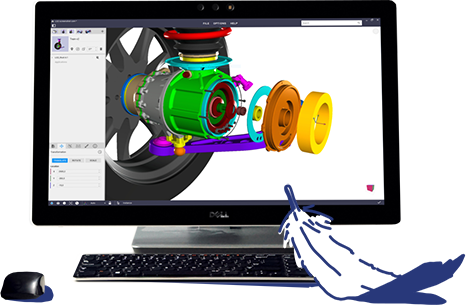 Car 3D model has been provided by ©AKKA TECHNOLOGIES
No need to invest in high performance equipment.
3D Juump Ace runs on standard computers running 64-bit Windows 7/8/8.1/10.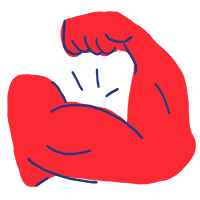 A LIGHTWEIGHT & POWERFUL VIEWER
Thanks to its optimized software architecture, our 3D viewer lets you review complex 3D CAD assemblies easily, on any Windows computer or laptop equipped with a graphics card.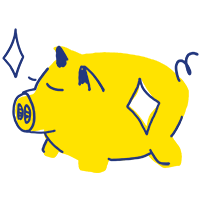 *Based on French Microsoft Store prices (excluding tax) for a monthly subscription without commitment. Price may vary depending on the conversion rate and taxes of the purchaser's country. Non-contractual information.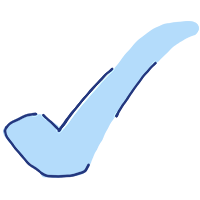 The interface of 3D Juump Ace is designed to be immediately convenient to use. You don't have to be a CAD expert to make the most of it.
"3D Juump Ace is a essential tool when processing 3D data from design offices. A sort of Swiss Army knife of 3D graphics; it allows us to generate simplified models that can easily be used in our 3D applications."
"As customers usually work with different 3D CAD file formats, we were looking for opportunities to convert them into a file format, which we can visualize in our software. 3D Juump Ace simplifies and enables a smooth conversion and therefore visualization in AR/VR."
"3D Juump Ace is the best software. I have used for converting cad files. Always clean, has no trouble with very complex and large files and gives me perfect polygon files to work with in my animation software."
"3D Juump Ace provides an important visual complement, in comparison to the 2D fabrication plans provided by the client : we can visualize perspectives and the environment."
IMMEDIATE
€
25*
For people who are convinced, impatient, or have urgent projects...
Complete 14-Day trial version**

Updates and electronic documentation included
QUOTATION
For those who still have questions or who wish to have a personal contact!
Complete 14-Day trial version

Fixed or floating licenses

Subscription with tacit or non tacit renewal

Updates, electronic documentation and email based technical support included
PARTNER
For those who have purchasing processes established with resellers!