The settings allow you to customize your user experience in the 3D Juump Infinite Web environment. They are located at the top right of your browser. As you can see in the image below, they are the three small vertical dots.
You have two main navigation modes:
If the Constraint Up Axis is enabled, the camera rotates around the center axis of the selected object.
Constraint Up Axis enabled
Constraint Up Axis disabled
The units can be changed from millimeters to inches, decimeters to meters, etc.
The number of decimal places can be changed after the decimal point visible on the ID card.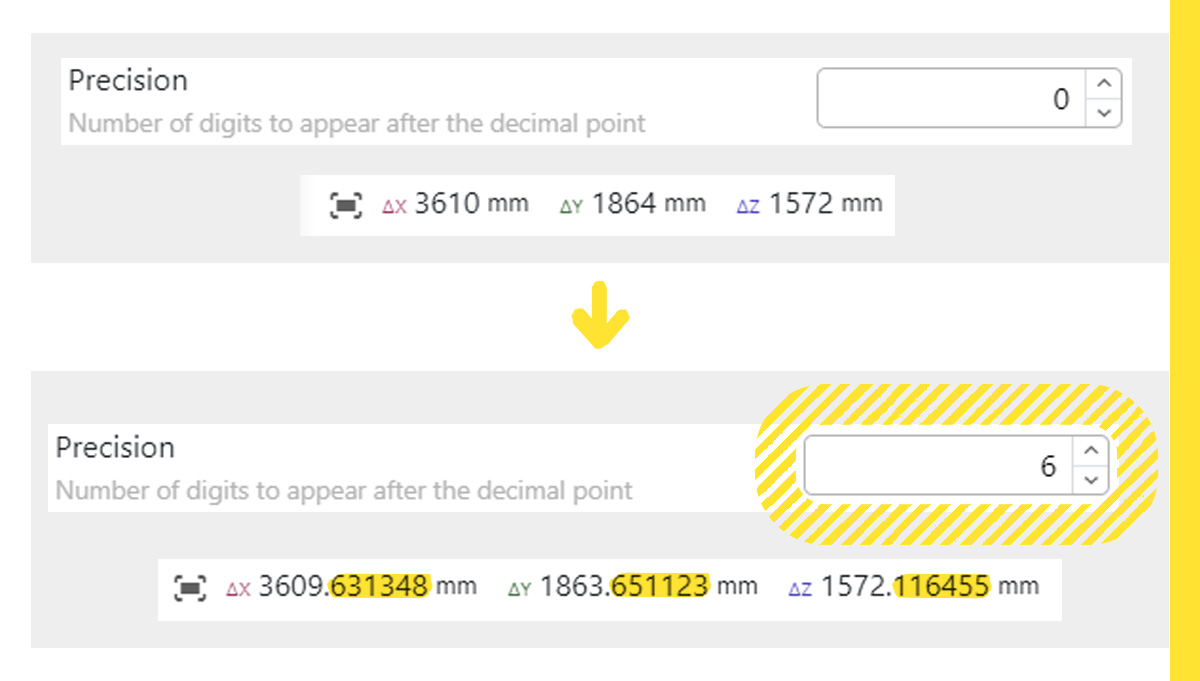 The date display mode can now be changed.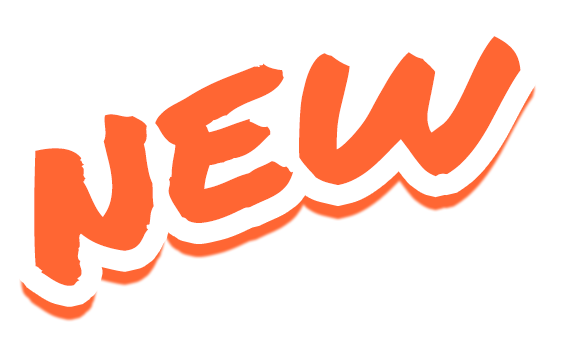 This option smoothes the edges of the elements in the 3D scene and prevents a notched effect.
This allows you to add an outline around each 3D element.
If it is activated, the ground is represented by a checkerboard to visualize more easily the bottom of your 3D, as well as the perspective.
If the floor is disabled, then the background color is activated and we can choose with a color with palette.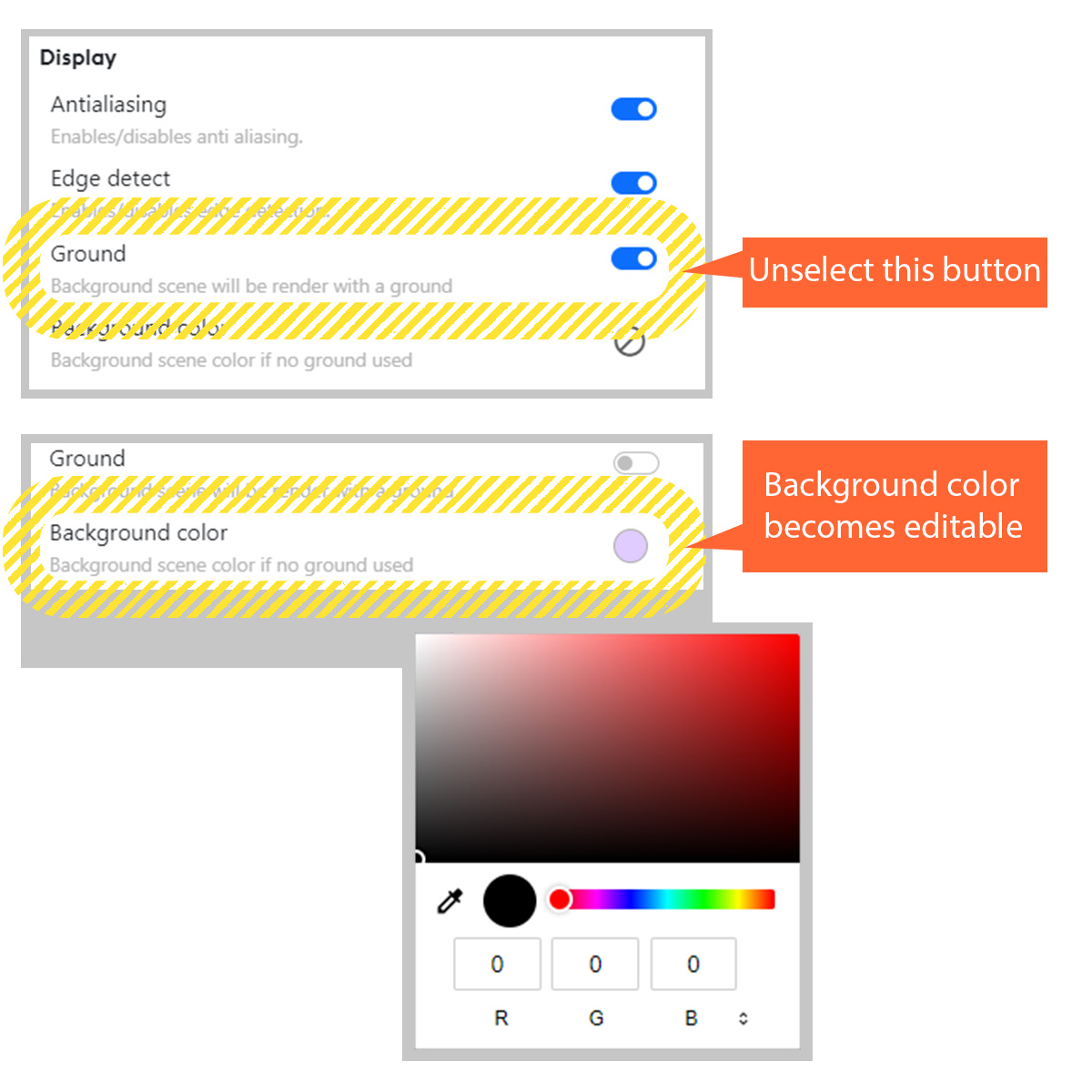 Max triangle count, Max graphics memory and Cache size allow to modify advanced parameters.