Assembly and maintenance departments are now connected to the digital-twin of your product. In real time. Huge time-savings for technical editors.
The future of the work instructions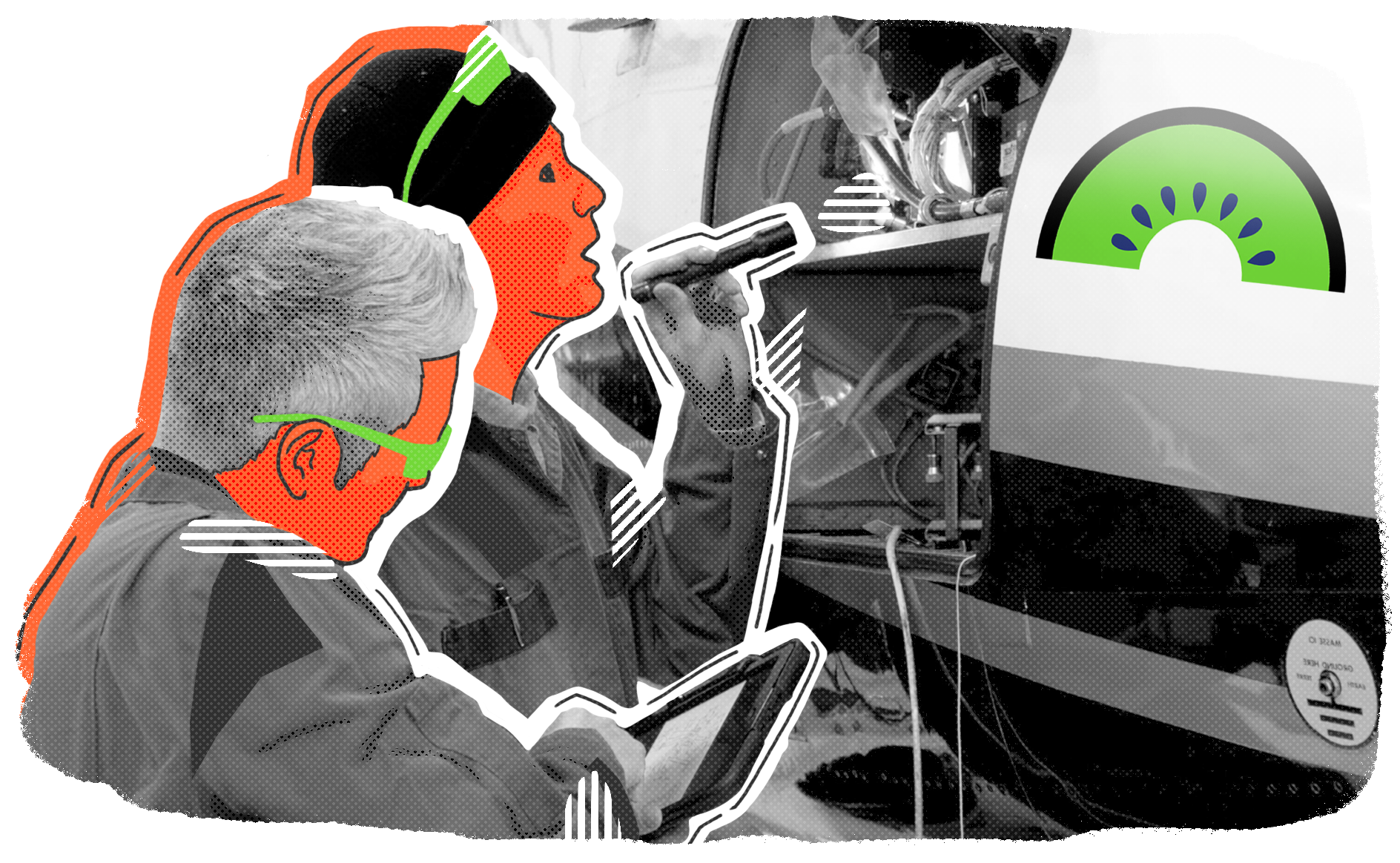 Create step-by-step illustrated maintenance procedures straight out from the Digital Mock-up in an all-in-one tool.
Assembly and maintenance departments are now connected to the digital-twin of your product. In real time
Our team is currently working on a 3D Juump Infinite application, specifically dedicated to maintenance and technical documentation.
Scheduled for release in the second half of 2023, the 3D Juump Kiwi software will enable assembly and disassembly instruction sheets to be created directly from the DMU. It will also provide 3D views of the product environment and the parts concerned.
All-in-one. Huge time-savings for technical editors.
For Tech Data editors, Kiwi brings together image creation, design and page layout tools in a single software package connected to the digital mock-up. The metadata contained in the DMU will enable parts to be navigated and identified. Editors can colorize, move and stage assemblies and parts as required.
Digital continuity for your products
Designing your instruction sheets from the digital mock-up offers many advantages, including digital continuity: thanks to 3D Juump Infinite technology, if several variants or versions of the device exist, Kiwi will enable you to automatically migrate your procedures and update them with a single click.
Clarity and freedom for technicians
While editors gain in speed of execution, technicians gain in precision and autonomy thanks to the ability to click in the documentation to directly access the model and navigate in 3D. Fewer interpretation errors, and more scope for virtual exploration of the device.
3D Juump Kiwi is currently in its final testing phase, and we can't wait to present it in its public version!
Create:
-Create your slides and their title blocks in 1 click
-Create your views from the 3D model directly in Kiwi
-Modify your views with tools for coloring, isolating or moving parts, and splitting. Save your view and have Kiwi add it to your slide.
Stay on track:
-Adjust your images, copy them and click in them to modify the 3D where you left off, to make the view evolve as you compose your cards
Edit:
-Title, annotate and enrich your slides with assisted editing tools.
Call-out:
-Identify the name/number/UUID/… of the parts on your slide with a single click thanks to the call-out function
Migrate:
-If the layout changes, or if it includes different versions of the product, update your files immediately with the automatic migration tool. Your files are then instantly updated with the new product version.
The benefit ? A phenomenal acceleration in the creation and modification of instruction manuals!
Maintenance, training, operating, quality check
All-in-one Dedicated Tool
Benefit from a dedicated tool with all the needed features at hand to create engaging illustrated procedures
Update your illustrated procedures very easily as your digital twin evolves
Improve the expressivity of your procedures with rich interactive 3D views



Create "live" operating procedures based on up-to-date information
Ensure digital continuity from the design office up to the shopfloor
Improve the expressivity of your procedures with rich interactive 3D views
Prepare for the future by moving to 3D-based authoring of work instructions and leverage the power of 3D Juump Infinite technology!



The digital twin at the heart of your work procedure editor
Our solution leverages the power of the 3D Juump Infinite technology to offer interactive views of the up-to-date digital mockup.
Authors have access to the complete digital twin of the industrial product, regardless of its volume and complexity, and are thus able to focus on the instructional methods without the hassle of manipulating CAD sources.
Operators can now dive into the 3D model from the instructions themselves
3D Juump Kiwi brings interactivity to the work instructions. Each illustration is indeed a live in-context view of the product for operators to interact with: look around, grab info, reach a better understanding!
Thanks to its innovative model, 3D Juump Kiwi ensures digital continuity up to the shopfloor. Migrate automatically the DMU changes and variants to your technical sheets to keep them always up-to-date.
Work instructions are easy to create, even easier to update, and offer a richer experience to the operators.
Access your digital mockup and related digital information very easily on any device
Interactive work instructions
Use the digital mockup to create engaging and feature-rich work instructions
Combine and layout 3D views, callouts, icons and 2D shapes, all in one tool
Create live views of your product that will evolve together with the digital mockup
Keep your classical PDF deliverables or go the whole nine yards and offer live deliverables connected to your digital twin