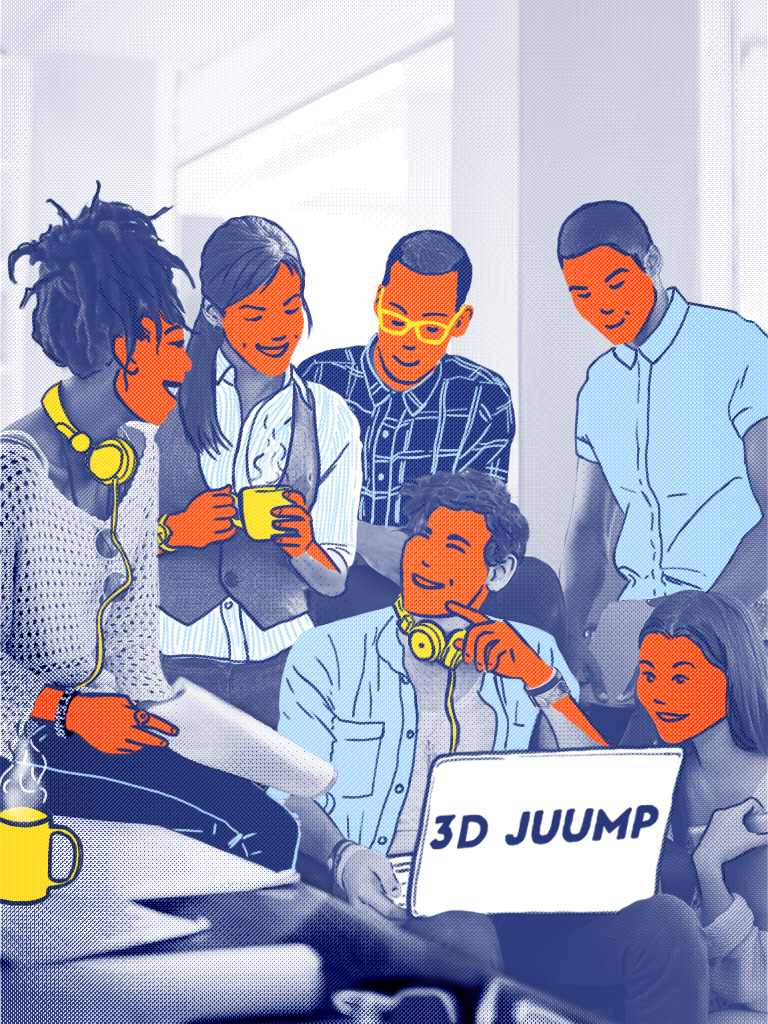 Because we believe that human capital is the first strength of a company.
Because we are convinced that interactivity between different departments is the first source of a company's competitiveness.
Because we believe that the flow of information in a company must be facilitated to promote decision-making.
We develop products that are based on 4 essential criteria:
Our tools must enable manufacturing companies to implement an universal language through 3D.
Our products must respond intuitively to the needs of employees so that they can overcome technical constraints.
Our products must be designed to be functional as well as beautiful. The attention to detail is the little extra that makes a big difference.
Our software must integrate perfectly into the current information system of the company without questioning it in order to optimize the present and prepare for the future.
3D Juump  is the dedicated AKKODIS brand  to 3D Software Editor activities.
AKKODIS is a global leader in engineering consulting and R&D services, AKKODIS supports the world's leading industry players in their digital transformation and throughout their entire product life cycle.
Accelerating innovation and time-to-market of products and services for the digital industrial world.

Contact us:
7 boulevard Henri Ziegler
31700 Blagnac
Phone: +33 (0)5 36 25 10 00