3D Juump Ace is easy to use. A few simple clicks allow easy navigation between elements.
Hidden objects and ghosts are accessible by a simple click. Different paths are possible for more flexibility.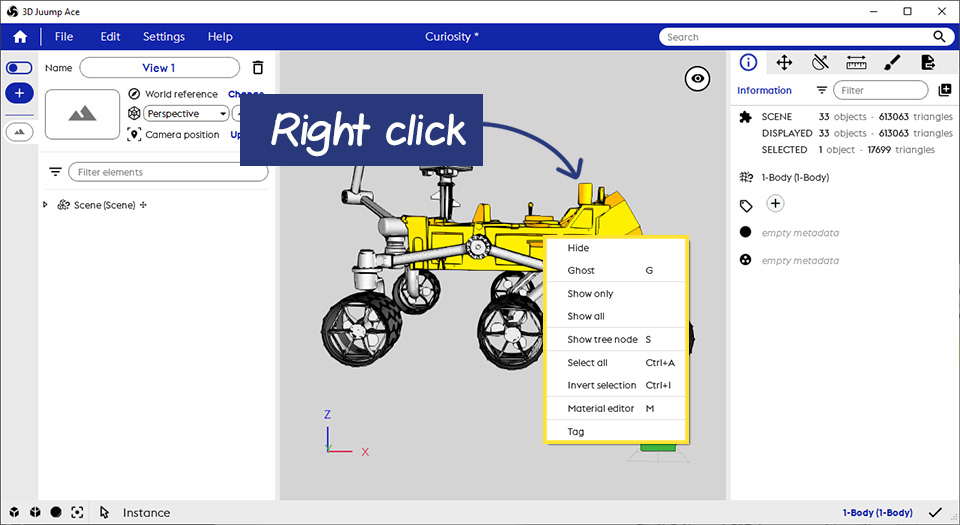 Right click on the selected object
Select Hide and your object is hidden
To view your hidden objects, select the eye and click on Hidden parts visual space.
To ghost your items, click on Ghost
Visualize only your ghost objects by selecting Ghosted parts visual space.
Now let's see the navigation modes at the bottom left.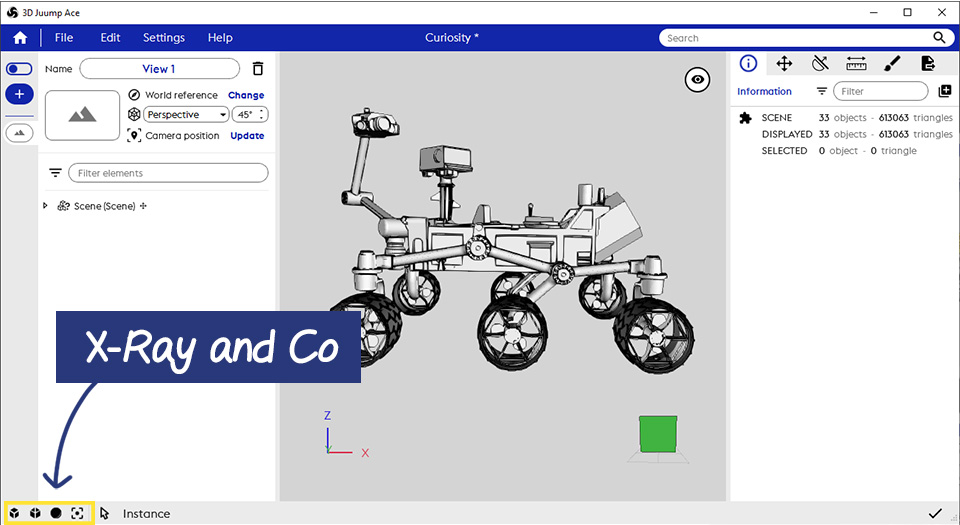 X-Ray navigation mode allows to see through elements when camera goes throught it
Toggle wireframe rendering