Have you ever wonder what « serious game » is meaning ? Maybe Sylvain Bonneau is the definition of it : a gamer who is seriously playing. Or playing seriously. He confesses himself in "Corridor Confessions".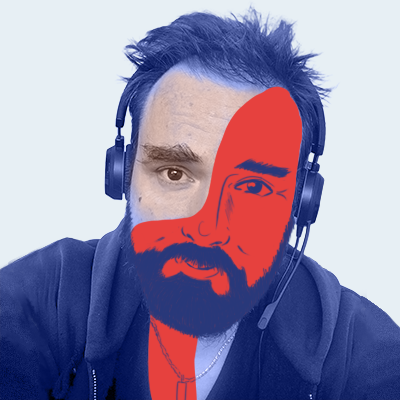 Before Sylvain was OUR Sylvain
Engineer school ENSIMAG Grenoble, France.
1999 Virtual Reality @ CS
serious game job for Airbus (cockpit simulator and maintenance team training tools)
2009 joining Real Fusio as technical Manager
2014 DMU and 3D Juump Infinite co-creator
2016 customer consultant and support manager
2021 manager @Real Fusio /Akka Group
What's your job at Real Fusio ?
I am presale and support manager at Real Fusio – Akka group. It means I am the missing link between end users and the 3D Juump Infinite software development team.
What skills does it require ?
You have to be very openminded because you will meet with all kinds of professionals. You have to be humble too because the people you meet have their own constraints, their own world, language and habits.
The one who has to adapt is you. You have to immerse yourself in their world, stay humble, listen and ask many questions, wether these questions are silly or not: anything that can lead you to truly understand what they live and need and how you can help them to achieve their goals.
What was the most rewarding project, recently ?
The project that worked best from this point of view and in which I was very involved is the Airbus Beluga XL.
The challenge was to find out how we could deploy our 3D Juump Infinite technology on a large-scale industrial project. It probably was the first project where I was almost totally integrated in the customer's team, so that I could understand how they envisioned their job and see which small improvements we could propose and add to our software that would be helpful for them. Besides, at that time I was also working on software development, so I was really between the two jobs. It was a great moment and this project has been very rewarding and rewarded.
You're usually working behind a computer but you're also very confortable in meetings and trainings. What side of your job do you prefer ? Geek or social ?
Well, I have geek roots, it's true. But when I started working the first thing I asked was to be in contact with users. I quickly joined a team that worked on Virtual Reality. I wanted to work on User Interfaces.
I really need this, I think: to be permanently conversing with users, and to understand why we produce what we do, and who we are producing for. I definitely need this relationship. I'm some sort of geek-explorer.
Who you could switch your job with, at Real Fusio ?
Hmmm that's a hard one… Maybe Marc (General Manager), I think. As I'm navigating between units, I think I acquired a general point of view more than a fully immersive one. I talk a lot with the marketing unit, customers, users, I started to get a glimpse of what the software should be and how to translate it into common language. It's close to the job of a manager. (Sylvain actually became manager since then !)
You are a regular and avid supporter of Thursday lunchtime soccer. Why ?
Well it clears my mind a lot. And it also allows to create ties with many people and colleagues, because when people are playing together, you meet them in a different environment, with a different language also. I like to play with Thibault (graphic designer).
And… playing. Just playing means something by itself.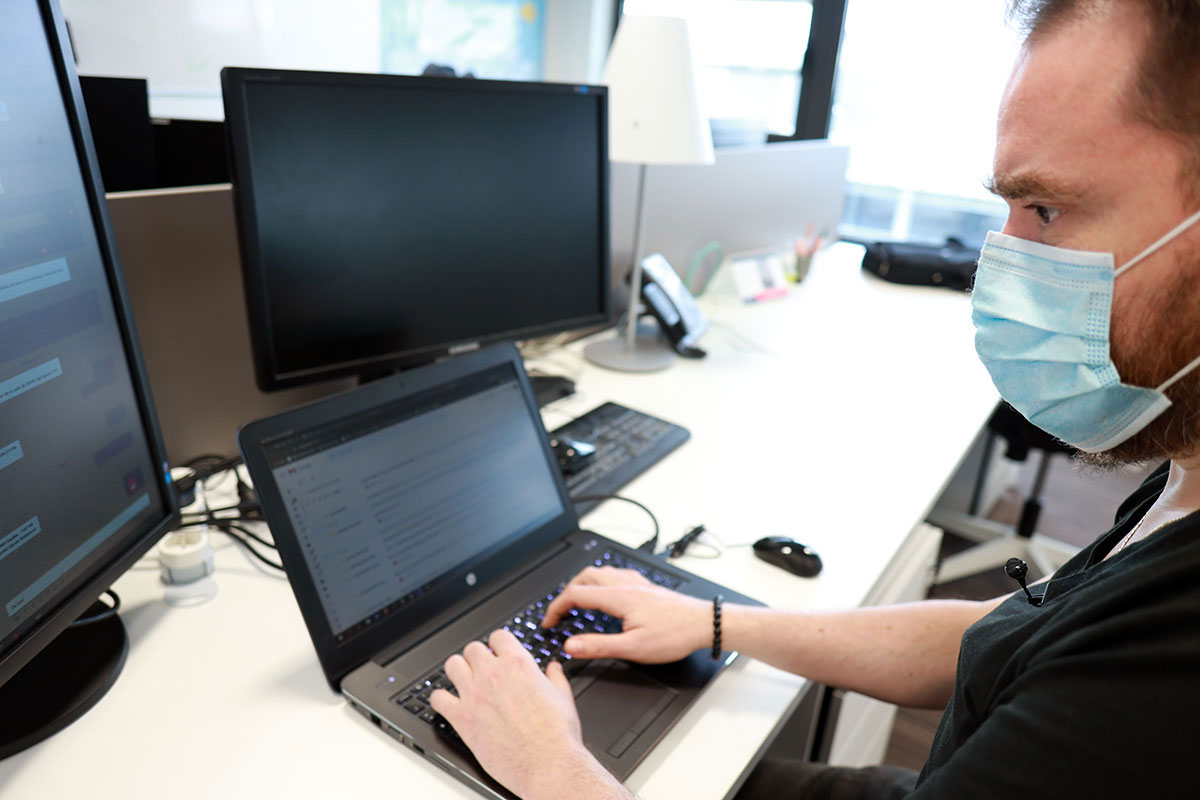 By the way, you're a soccer fan. Which team are you supporting ?
I'm supporting soccer as a whole. The French national team of course, with Olivier Giroud… But I don't have a core team, because I've moved around a lot, I haven't become attached to a place. I like when teams are providing a good and enjoyable play
According to one of your colleague, if you were a twitter #, you would be #techtrends...
[laughing]Do you mean my personnal account, or my professional account? It's true that I like to stay tuned. I do technological watch constantly, due to my job of course. We all have to keep an eye on upcoming technologies. Otherwise the business dies. If it doesn't move forward, the business dies.
But regarding social networks, I'm equally watching distracting and work-related content. On my personnal twitter, you'll find cat photos like everywhere else, but also technology, yes. It's a mixture.
Still according to this colleague, if you would be a digital innovation, you would be « XaaS and Ux/Cx », because you're modern, reliable and flexible...
Wow, it's someone who likes me a lot! More seriously: yes. When at work, that is definitely the goal, yes.
If you were a Youtube video, you would be a top 20 of soccer biggest fails... Who is this colleague ?
Well, it seems he doesn't like me that much ! I thought it was David (support manager) but he's not into soccer. And he's so injured he couldn't play anyway. So my guess goes to Thibault (graphic designer). (You win !)