3D Juump Ace is more than a simple CAD viewer. In this tutorial, discover how to hide parts, show others or ghost some.
The 3D view context menu grants access to the element(s) display features.
Accessible via a right click, the menu differs whether an element is selected before the click or not.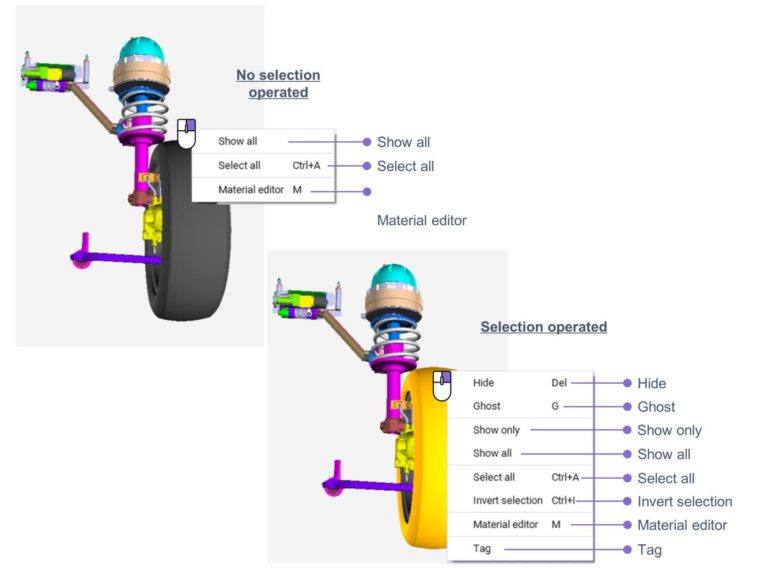 3D view / Context menu – © Akka
Hide: Hide the corresponding object(s) in the 3D view
Ghost: Enable ghost rendering mode for the corresponding object(s)
Show only: Hide every other object
Show all: Display all elements
Select all: Select all elements
Invert selection: Select elements formerly unselected in the selection and unselect elements formerly selected in the selection
Material editor: Pop-up the tool enabling to modify elements appearance, applying another element's information or creating a new model (see Section Material tools).
Tag: Create/Edit keyword assigned to an object (see Section Tag).