Voici quelques conseils qui peuvent servir en toute occasion : le type de sélection des objets, les tags et la prévisualisation de résultats.
Par défaut, 3d Juump Ace permet de sélectionner un objet avec un simple clic. Si vous avez besoin de sélectionner un ensemble d'objets par matériaux, volume, description, etc. il vous suffit juste de cliquer sur le mode de sélection voulu, puis de cliquer sur un objet référence dans votre scène.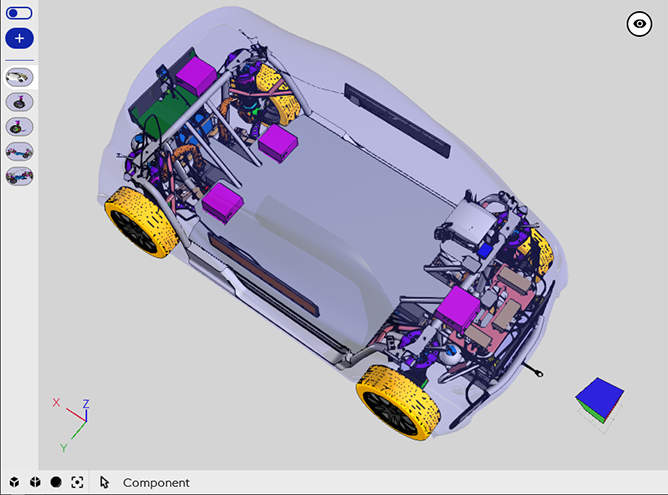 Ensemble d'objets ayant les mêmes caractéristiques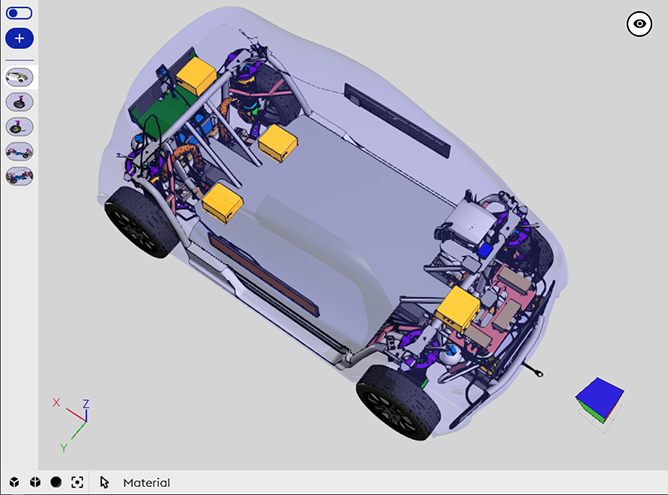 Objets ayant le même matériaux ou la même couleur
Ensemble d'objets contenus dans une boîte entourée de l'objet sélectionné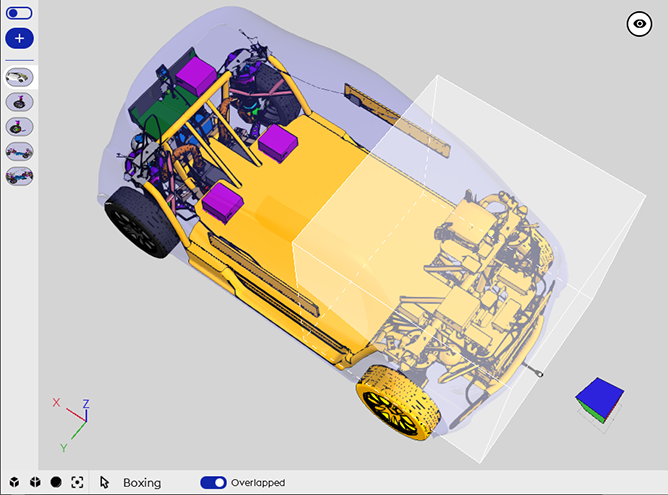 Ensemble des objets étendus, contenus dans une boîte entourée de l'objet sélectionné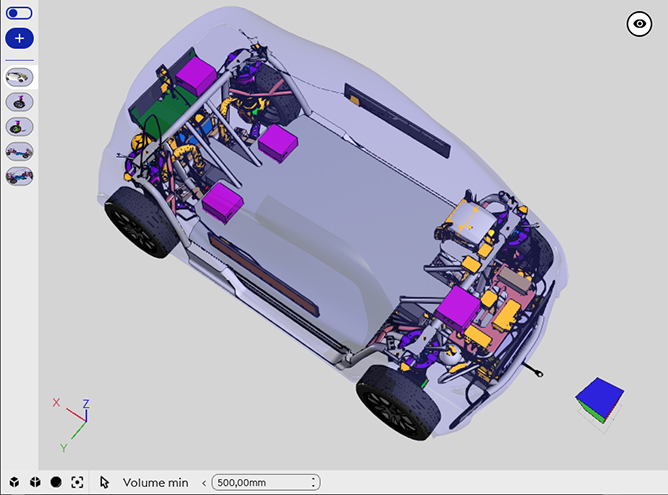 Ensemble d'objets mesurant un volume minimum
Les Tags permettent de créer des groupes d'objets personnalisés.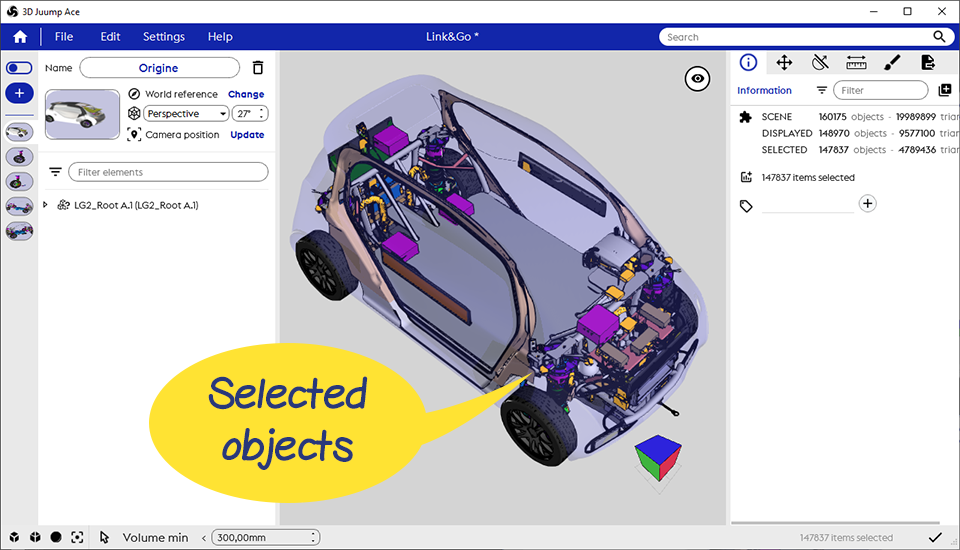 Sélectionnez les pièces à regrouper pour en faire un tag.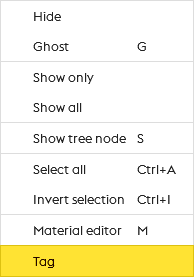 Clic droit et sélectionnez Tag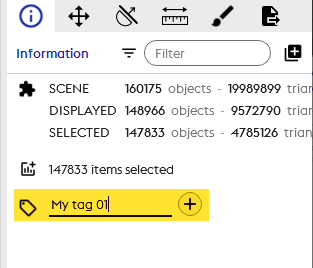 Dans le Tool Panel, nommer votre tag pour le créer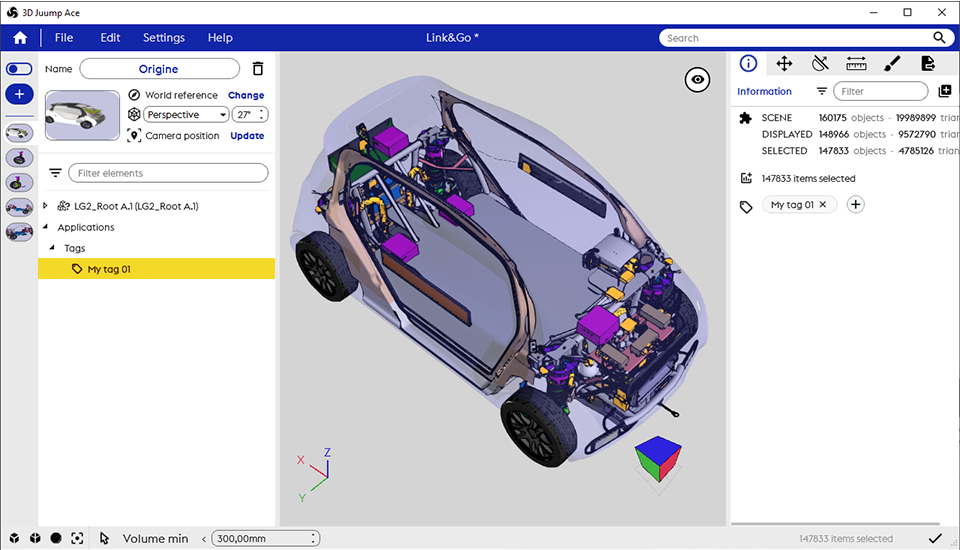 Tous vos tags se situent dans votre Structure Panel.
Il vous suffit donc de cliquer sur l'un d'eux pour sélectionner vos tags.
Dans le dernier onglet de votre Tool Panel, vous pouvez prévisualiser votre image avant de l'exporter !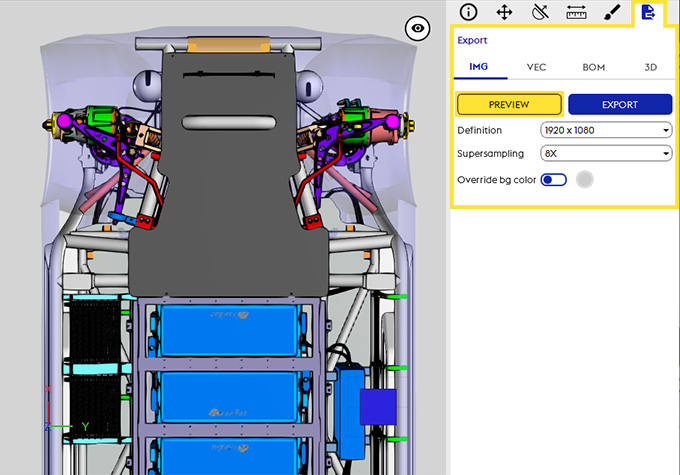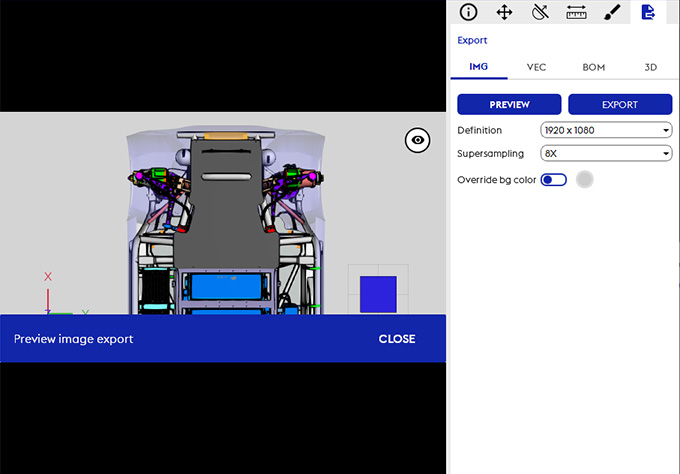 Voici la prévisualisation de votre image
Here is the preview of your vector image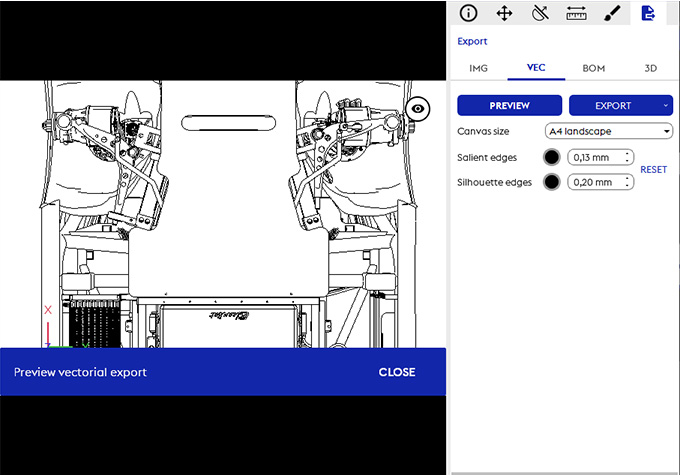 3d Juump privilégie votre expérience utilisateur.